Suggested Reading
Posted: 2019-May-04 13:21 by IndianChief
There are many books on the market today about trading and investing. Some are good. Some are bad. I have to say Reminiscences of a Stock Operator by Edwin Lefevre is one of my favorite trading books because of the insight it provides into the mind of traders and investors as they engage in the game of speculation. There are so many great lessons, and despite its age (originally published in 1923) many of those lessons are still relevant today.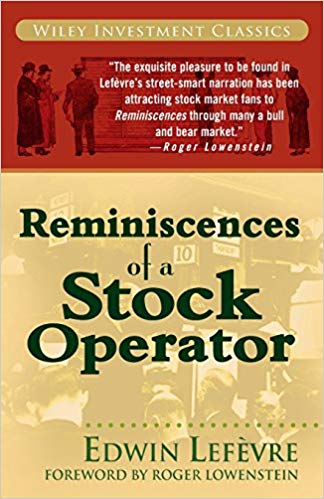 What are your favorite trading books, and why?
Posted: 2019-May-21 01:42 by Mikan
Rich Dad Poor Dad by Robert Kiyosaki is a smart book to start with for investing.
Posted: 2019-Dec-07 00:18 by Darkstar
I believe every trader should read Order Flow Trading for Fun and Profit. It dispels many of the myths that lead to costly trading mistakes.




But have to admit I might be a little biased. :P